Yes, you're not reading it wrong. It took me seven months to write this f****ng post.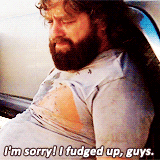 As much as I'd like to blame my lack of posting to my new job, my trips to renew/get a new work visa, the holidays, a nighttime shift, charitable charity, a sports league I joined but never went to a game, an Instagram-worthy social life, failed business ventures, food comas, global warming, modeling gigs, stunt double duties, being mistaken for a famous person, exploding phones, Exploding Kittens or even trying to win the Lotto jackpot—the truth is I didn't write a post because I was procrastinating the shit out of it.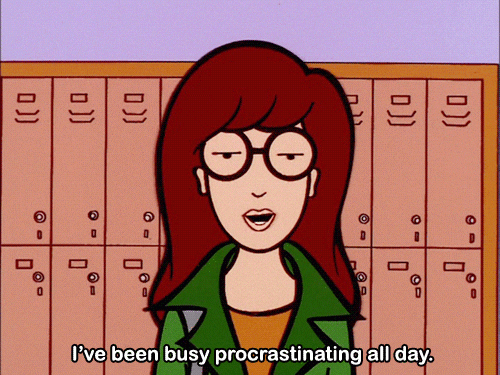 I swear I even had at least ten good topics I could write about (and by ten I mean I had between 0 and 2).
So, when I saw a fellow writer documenting her trip to the other side of the world, her 30-day journey to learn how to draw, and a few other posts she wrote after that, I forced myself to write this.
So let's talk a little about PROCRASTINATION
Look, I was gonna do some deep research about its origins, causes, if there's an actual medical condition associated with it, but honestly, I would end up procrastinating that too. So, ya'll end up with the next best thing: a Wikipedia article! (come on, click it, you know you want to).
So much winning!
Next, I spent a couple more days procrastinating.
And then, as the truly great creative I am, I went to Giphy.com to find the GIFs I needed and finish this post 10 minutes before my next meeting.
I even got a guest writer to help me, but she procrastinated too and this is the only thing she could come up with:
Sopenis by Alice X.